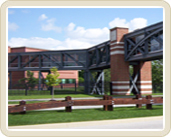 Triple M Masonry is an Indianapolis Masonry Contractor. We are a fully insured and bondable commercial masonry company. We strive to complete projects on time and in budget. We specialize in renovation, restoration and additions to private and public projects, in addition, to new projects.
We have many years of experience in Masonry construction. We also strive to maintain safety on our projects. Many of our past projects have included schools, retail, office, hospitals, and medical facilities, restaurants, libraries, fire stations, waste water facilities, and many other projects. We also perform selective masonry demolition and shoring in which new openings need to be rebuilt or in-filled. We are totally familiar with all the required administrative processes involved with commercial projects.
Our range of projects has been anywhere from $1200 to $400k, so no matter how small we can handle most projects with success in a timely manner. We do not just limit ourselves to the central Indiana market. Feel free to browse some of our past projects to get a feel of the service we can provide with regard to masonry construction.
MMM Masonry is also very familiar with all the document requirements for Commercial Construction projects Including, AIA Billing doucments, AIA Contract documents, and Submittal Product Data submissions.
Review our Safety training and Safety program for MMM Masonry, Inc.